Links
Ccarlins Favorite Things....
Royal Canin Puppy Kit -Ccarlins Crown Breeder #705538. Sign up for goodies, here!
Tips & Travel Links
Royal Canin Mini size dry- Puppy kibble
Our pups have been raised on Royal Canin. When they go home, they will need about 1 cup per day, divided into 2-3 meals.
Food schedules help with potty training.
Every puppy goes home with a bag of the dry.
Sign up for the puppy kit, and receive goodies, coupons, and valuable customized information for your puppy.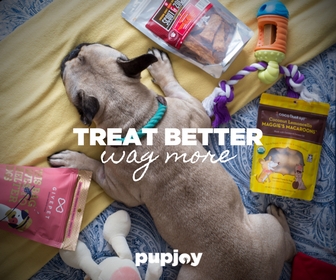 First of all, understand that crate training is not cruel. In spite of what some people may have told you, breeders and veterinarians recommend using a crate for your dog from a young age.
For thousands of years, dogs in the wild have sought out small "dens," where they can feel safe and sheltered while resting, caring for puppies, or recovering from an injury or illness. Giving your puppy his own personal bedroom can help them feel more secure.
This method is also extremely effective for house training while you're not keeping a hawk eye on them—dogs won't want to soil their bed, but will have little issue with sneaking into another room of the house to go if they're not yet fully trained.
Finally, crate training can help prevent anxiety. For puppies, overseeing a big house when no one is with them can be overwhelming. When they feel like they have a smaller place they need to "protect," it's much more manageable.
For our in house "cage style" crate, we like the Midwest wire cage 24" length.
Potty training supplies vary per your likes, and dislikes. We use washable pads, and a doggy door to the fenced yard, or dog run for potty training. The less time on a "pad" better. We suggest checking out our video section for some helpful training videos, and creative solutions. PetFlow.com offers many quality products, at a low price for Havanese.
Air & Land Travel
Guide to flying with your pet from Petmate.com
Our choice for onboard carriers for dogs under 15 lbs
Travel Airline Approved carriers for under your seat- Always, check with your Airline.
Here is a link for a travel carrier idea for Puppy/Adult dog travel. Many of our travelers prefer this design.
Most Airlines approve this type for Havanese travel. There are more on the website to compare, and contrast.
We order from Petflow for most supplies. Lots of fair pricing, and good quality items.
The Travel carrier that we provide for your puppy, also works. But, we like the soft sided totes for pushing under the seat, a bit better.
TRAVEL WITH HAVANESE INFORMATION
If your Havanese is for emotional/sensitivity support, and you have the paperwork from your Doctor; Simply, let the airlines know in advance.
"Pet" rules do not apply to "service" Havanese. If your Havanese is a "Pet" and you would like helpful tips; See below!
Airlines
In-Cabin Dog Carrier Requirements For Popular Airlines
Adaptil is the best product on the market for calming a dog before travel. It is what our Vets use in their exam rooms, and as safe as Mothers milk.
VIP to have coverage for healthy Puppies, and Dogs that are heading towards spay/neuter surgery, and/or traveling.
EVERYTHING YOU NEED TO KNOW
Havanese require a good brush! This one is very low priced, and works!
We love the Biosilk line for Dogs. Affordable, and effective!
Our Havanese enjoy getting brushed before bedtime, and we use the Bio Silk spray in between baths. It helps to spray before you brush, and using a simple "pin" brush will help glide thru the hair easier.
50% FREE bonus goodies with your 1st order
Click on our Zazzle link, and search for "Havanese" Ton's of creative items!
Everything Is Just $1 At DollarTree.com!
---
CROWN PARTNERS CANINE BREEDER
Crown Breeder #BRD-705538
ROYAL CANIN

SAS 2019. ALL RIGHTS RESERVED
Copyright (C) 2019 Havanese Puppies-All Rights Reserved
Ccarlins Havanese and Kennel Services
AKC Canine Good Citizen Evaluator logo
Registered Trademark Approved for Ccarlins Website
Registered Trademark Approved for Ccarlins Website
Ccarlins Computations, Llc. 2018 All Rights Reserved
Copyright (C) 2019 Havanese Puppies-All Rights Reserved
Ccarlins Havanese and Kennel Services
HavaSnak!
Pupkin Peanut Butter Dog Treats
INGREDIENTS:
3/4 cup pumpkin puree
1/2 cup creamy peanut butter
1 egg yolk
1 cup flour
1 cup whole wheat flour
1/2 teaspoon baking powder
DIRECTIONS:
Preheat oven to 375F and line a cookie sheet with parchment paper.
In a large bowl using an electric mixer, stir together pumpkin, peanut butter, and egg yolk until completely combined.
In a separate bowl, whisk together flours and baking powder.
Gradually add flour mixture to pumpkin mixture until completely combined (dough will be quite dry).
Transfer dough to a lightly floured surface and roll out to approximately 1/4″ thickness.
Use cookie cutters to cut shapes out of dough and transfer cut out cookies to prepared cookie sheet, placing at least 1″ apart.
Re-combine any dough scraps and re-roll and then cut out to use all of your dough.
Bake cookies on 375F for 20 minutes for small cookies and 25 minutes for large cookies.
Allow to cool completely before sharing with your pet.
Keep uneaten cookies in an airtight container for up to two weeks.
Our best tip: Using a "Kong Classic", a cup of water, and your dogs food; Simply soak the dog food in the water to dampen it, fill the Kong with the dampened food, and "seal" off with a scoop of peanut butter. You can even make several, and stick them in freezer for later.